We represent companies - we work with people
A law firm for business
01.

Our team, meaning your team
An important part of our mission focuses on attracting, developing, motivating and retaining exceptional lawyers. We have different areas of specialization, interests and competences. However, we are united by the passion for law and business development, thanks to which we can undertake more ambitious challenges. The result is innovative solutions and commitment to the success of customers, facilitating everyday functioning.
02.

Our specialization, meaning your security
The strength of our law firm is specialization. While providing legal services, we adjust our actions to the serviced industry and the specifics of their business. By offering comprehensive legal services and strategic consulting within specific Kolmers Legal practice areas, we complement our offer with legal auditing, regulatory risk, business consulting, process monitoring and legal consulting.
03.

Your career, meaning our recruitment
We build a competitive advantage not only by providing professional legal services, but also by employing extraordinary people and caring for their professional and personal development. The culture of our organization stems from the support of project management, legal specialization oriented pro-business and the experience of all related and supporting departments. We learn from each other, we motivate each other to act and we constantly set new and ever more ambitious goals.
Kolmers Legal is a boutique, specialized law firm that provides comprehensive legal services and strategic consulting. From the beginning of the company's existence, our activity focuses on ongoing legal services for entrepreneurs, with particular emphasis on corporate advisory, company services, advisory in investment processes, conducting complex court disputes and criminal proceedings, and implementation of projects on the private equity market in cooperation with start-ups , Seed and Venture Capital funds and private investors. In a broad sense, the services provided by our law office include strategic consultancy integrating the issues of commercial, civil and commercial law with the day-to-day running of an enterprise.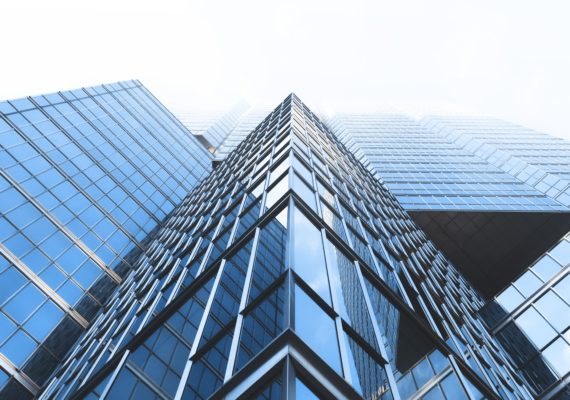 We solve real problems with practical solutions and we do it in fast and in an efficient way, using plain language. Our clients appreciate our straight to the point answers they receive via e-mail as well as consultations over phone, internet and mobile phones apps. We know how frustrating it is for the business to receive "it depends" answers, hence we rather give "do or do not" advice.
Our typical reaction time to new inquiries from a client is immediate and no longer than 48 hours. Shall a matter be more complicated, we indicate the realistic deadline for handling it and this feedback also will come from our side immediately after receiving such request.
We focus on prevention instead on treatment: for our regular clients we anticipate the potential risks that they may face, flag them and undertake necessary actions to neutralize them before they become a threat to their business.

When receiving a new mandate we start with a business meeting with your team members in order to identify your expectations as to reporting, corporate standards, rules of conduct and mutual cooperation. At that stage we will set up a dedicated team of experienced lawyers to handle your matters. The workflow is always coordinated and controlled at minimum Senior Associate level – qualified attorney with minimum of 3-years of post-bar experience and/or 5 years of work for Kolmers Legal. In addition, in the case of ongoing cooperation, the team dedicated to particular client is additionally increased by a lawyer who temporarily takes over the proceedings in the case of holidays and other absences at work, without harm to the client.
Status reports on ongoing negotiations or assignments can be provided weekly, monthly or after the completion of a given work phase. Regardless of the remuneration scheme we ask our lawyers to run time-sheets on daily basis. Settlement of work performed according to billing on hourly basis occurs with an accuracy of 1/10 of an hour, i.e. the smallest billable unit is 6 minutes. Invoices are usually issued on a monthly basis.
Solutions for business
We provide our clients with practical and tailor-made solutions to enable them to achieve business goals instead of theoretical analyzes. We want to provide our clients not only the highest service standard and professional quality, but also an advice based on a real and complete understanding of business expectations and needs. We work perfectly in project tasks, which we start from precisely defining the goal and determining the business effect expected by the client.
We want to be a modern office, recognizable and associated with knowledge, efficiency and speed of reaction. These principles are guided by all members of a team, among which there are legal counsels, attorneys, restructuring advisors, financial specialists, managers and independent experts.
In accordance with the highest standard of service quality and based on the national regulations, Kolmers Legal undertakes not to transfer or not disclose without any prior written consent any Confidential Information received from the client related to his business, both in matters covered by the legal services, as well as any other information that the office will receive during the contract during its term and later. All personal or business data received from the client or his employees may be processed by Kolmers Legal only for the purpose of executing the services.
After the completion of provision of services, documents received from you and/or prepared by us will be archived for a period of 5 years from the date of issuing the last invoice. After this period, we will have the right to destroy the archived documents in a professional way. At demand written by the client, we will return all the documents received from you in connection with provision of services.
Our lawyers can also work on-site at the client's premises. This solution is particularly beneficial in the case of the team extension model, which is used to supplement vacancies in the customer team, as well as in projects that require close, everyday cooperation between the team and the client. A delegate lawyer can provide legal services on selected days or hours, depending on the expectations. The salary is determined individually, depending on the scope of work and the required level of experience of a lawyer.
Check our main specialisations
Latest News
Articles and Press